From the classic Bacon Burger and Chicken Burger to the innovative Raf Burger with parmesan scales and truffle sauce: if you are looking for a good hamburger in Rome, Raf will not disappoint you.
Choose from our 5 hamburgers made with Danish meat and soft, easily digestible sesame bread. We are located near Castel Sant'Angelo and within walking distance of the Cola di Rienzo Square. We are open every day, all day, from noon till midnight.
RAF'S HAMBURGERS
We believe that a good hamburger should be most of all generous in the ingredients, both in quality and quantity. For this reason, all of our burgers have minimum 250 grams of meat, except in the case of the chicken burger (150 grams).
Curious to discover them? Here they are!
The Bacon Burger: as dictated by the American tradition, the Bacon Burger comes with fresh lettuce, ripe red tomatoes and grilled Bacon with crispy rims and a soft middle part
The Cheese Burger, another great classic of the American street food: we perpare it with cheddar, lettuce, tomatoes and mayonnaise
The Chicken Burger: the only hamburger that doesn't contain beef but chicken. We elaborate it selecting the most tender chicken breasts, with which we prepare the burger itself, and add cheddar, red tomatoes, fresh lettuce and Tropean red onions chopped in thin slices, which give a unique flavour to the burger
The Bacon Cheese Burger: grilled Bacon is added to the classic Cheese Burger to make it even tastier
The Provola Burger, for those who prefer our local flavours to cheddar: apart from the meat, we add a cream made from Tropean onions, grilled aubergines and, of course, smoked provola cheese
The Raf Burger, for those who want to try something new: in this hamburger we add cheddar, truffle sauce and grana padano parmesan scales to the meat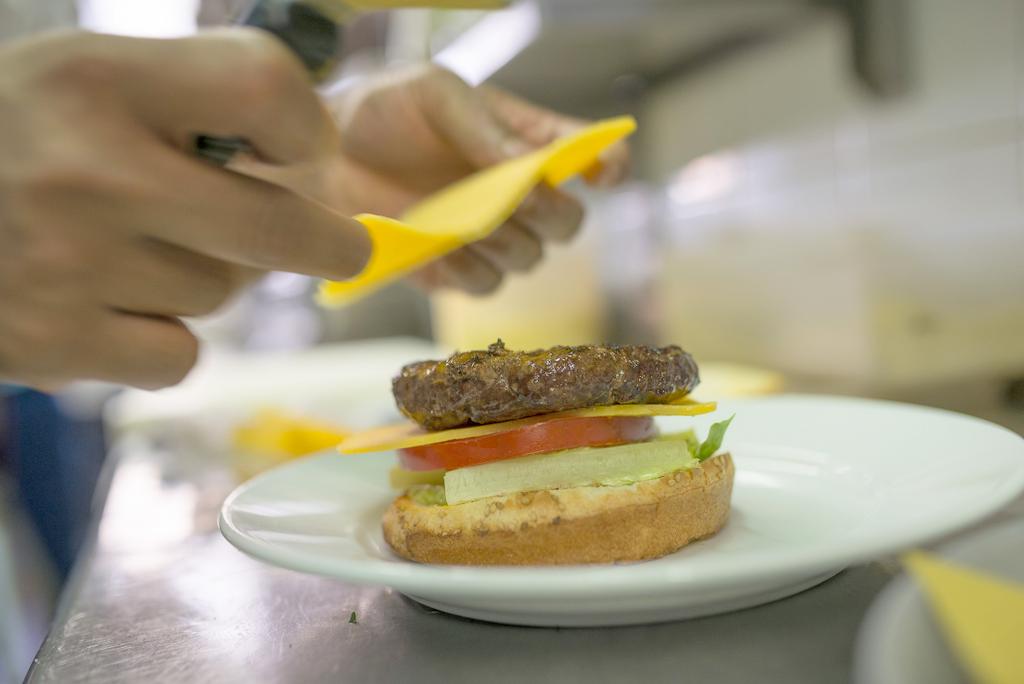 A WHOLESOME HAMBURGER IN ROME MEANS DANISH MEAT QUALITY!
We believe that, to prepare a good hamburger, it is necessary to always start from quality ingredients. For this reason we have chosen Danish meat and its high quality standards.
Apart from this, in the elaboration of our burgers, we guarantee the total absence of additives and preservatives that alter colour and flavour.
CURIOUS TO TRY ONE OF OUR HAMBURGERS? GIVE US A TRY, WE ARE WAITING FOR YOU!